Why is it Important For Your Business?
Professional White Hat SEO
Our White Hat Search Engine Optimization services achieve high page rankings even in the most competitive markets.
Our services follow best practices – every time.
We modify and update our efforts to continually achieve the highest results as search engine algorithmic changes take place and industry requirements evolve.
Our starter and premium plans are comprehensive and robust, getting results very quickly.
At your request, we'll provide a brochure that describes in detail our approach to Onsite and Offsite SEO.
See our client's results: Client Case Studies
SEO is the #1 Driver of Traffic to Your Site
Average Closing Rate for SEO Referred Leads
Searches Seeking Local Results
of Local Searches Resulting in Sales
SEO:  search engine optimization
an ever-evolving set of techniques and on-going processes that are implemented on and off of your website for the purpose of increasing the amount of specifically targeted traffic to your website. These SEO efforts are implemented so that search engines (Google, Bing, Yahoo, etc) can find your site online.
In very simple terms, when the search engines find your site, there are specific criteria they are looking for that determines how well your site will be ranked when certain key words and phrases are searched. How well your website is structured, designed, coded (and many other factors) has a lot to do with how well your site ranks for specific searches.
How Do Search Engines Determine Your Page Rank?
Level of Influence Each Ranking Factor Has On Google's Core Algorithm On a Scale of 1 to 10
Quantity, Quality of Links & Citations
Page Keyword & Content Quality
Content Quality & Technical SEO
Domain-Level Brand Metrics
Domain-Level Keyword Match
Social Engagement Quantity/Quality
Source: https://moz.com/search-ranking-factors
Search Engine Page Ranking Results (SERPs)
These are the main contributors to Google's search engine algorithm.  Each factor has multiple elements and technical requirements that must be met to produce high SERPs.  Web pages that have the most relevant copy (quantity and quality – for their targeted user) and follow Google's current best practices in technical on-page optimization techniques rank higher than those pages that don't do as well in these areas.
We go into more detail in the "On-Page SEO Factors that Yield the Highest Page Rankings" section below.
Organic Search Engine Results
The purpose of SEO is to help your website earn more traffic. The intention of a good SEO strategy is to help you achieve high-level organic results. High-level organic results means that through the implementation of a strong SEO strategy, your site is ranking on the first page of the search engine results or, even better, is showing at the top of the search results.
High-level organic search engine results (SERP) receive approximately 80% of all search traffic.  Paid ads at the top of the SERP are not considered organic results.  This is why SEO (done well) is such a powerful tool and valuable service. Without SEO or without a strong SEO strategy, your website has little chance of being found.
If you want to dig a little deeper into how search engines work, Search Engine Land has written a great article on the Anatomy of Google's Dynamic Search Results Page.
The higher your page rank, the more traffic it will earn.
Paid Search Engine Results
Paid search results are also referred to as Pay Per Click (PPC). Google displays these ad results at the top of the search page. When you conduct a search in the search engine, the resulting SERP will display ads at the top of the page. These ads receive approximately 20% of all search traffic.
Site Traffic Generated by Organic SERP
Site Traffic Generated by Paid Ads
On-Page SEO Factors that Yield the Highest Page Rankings
Since 2012, Searchmetrics has been publishing analysis of ranking factors and correlations of the previous year's top ranking web pages. Their study revealed which on-page ranking factors the top 10 and top 30 ranking web pages of 2015 had in common.
On Page SEO is the practice of implementing SEO tactics on (or within) a web page to help search engines crawl and index a website's pages. The intention is to help the site achieve SERP for specific keywords and phrases.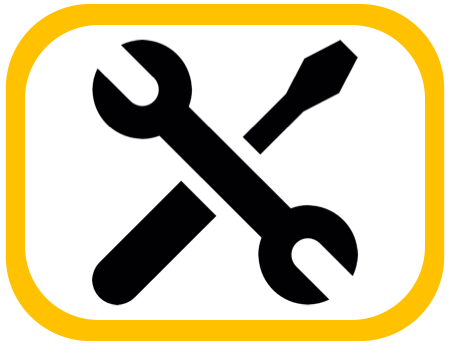 Technical Factors
Technical Ranking Factors are ranked as the most important prerequisite for achieving high rankings with good content.
View Technical Ranking Factors
Technical Ranking Factors are ranked as the most important prerequisite for achieving high rankings with good content. Technical ranking factors include:
Page descriptions (meta-description)
H1 and H2 tags within the content or page
Websites with a high number of landing pages and high SEO visibility
Highly searchable content (highly optimized) on interior or landing pages within a website – 90% of SERPs return interior pages of a website,
81% of top ranking results use ".com" domains
Pages in the top 10 search engine rankings have an average file size of 25,171 bytes and those in the top 30 have files averaging 21,694 bytes. In spite of the large file sizes, these pages load very quickly
Less than 5% of the top ranking pages use Flash
URLs are short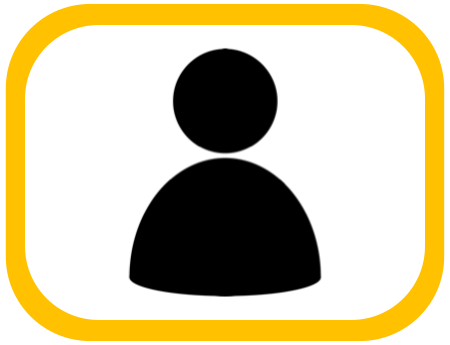 User Experience Factors
Internal site structure and page information, intuitive and natural user experience, images improve and enhance SERPs and user experience.
View User Experience Factors
User Experience Factors are becoming ever more important in achieving high page ranking. Those with the highest page ranking had in common the following user experience factors:
Optimization of internal site structure and page information to maximize the crawlability of the search engine bots and to maximize an intuitive and natural user experience
Images improve and enhance SERPs and user experience; they also increase the time visitors spend on your site
Videos increase your visitor experience and time spent on your site. Pages with videos are shaed more frequently to social networks. (Social sharing is a vital and significant factor in the SERP algorithm)
Elements such as buttons, menus and other interactive elements enhance the structure of content and increases page rankings
Bulleted lists improve content structure and result in higher page rankings
User Signals. Search engines analyze everything from content structure, key words and phrases to how long visitors stay on your web pages and much more. When visitors come to your site, their "User Signals" are sent back to the search engines. These user signals help the search engines understand whether the user was satisfied with the results of their search. Shorter time on your site returns lower User Signals. This information in turn, tells search engines how low or high to rank you for those search terms.

Click Through Rate (CTR). The higher the CTR (clicks on search engine results to your site), the better. Optimizing your web page's meta description and the use of "rich snippets" improves CTR
Time on Site. The longer a visitor stays on your page, the better your rankings can become. Optimize the time users spend on your site by increasing videos, internal links, bulleted lists, create engaging content and leverage elements that help structure your content
Bounce Rate. This reveals the percentage of visitors that click back to the browser and return to the SERPs in search of a better result. The higher the bounce rate, the greater the signal that your site is not returning what searchers are looking for when using a specific keyword or phrase. If you have pages with high bounce rates, you'll want to give them an overhaul or delete them altogether.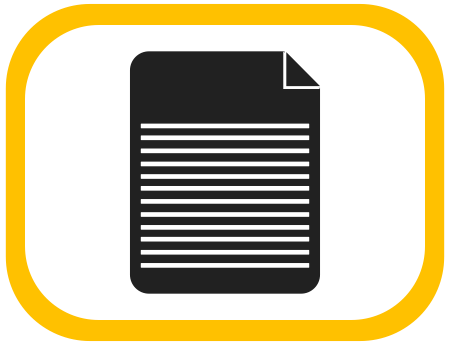 Content
Really good, high-relevant content of the sort your target user is seeking, is a significant factor all of the top ranking web pages had in common.
View Content Factors
Word Count has become a significant and revealing factor in SERPs. The top 30 rankings had an average word count of 1140; that's 21% greater than in 2014. The top 10 rankings averaged 1285 words per article or page content; that's about 24% higher than the previous year. Be sure to structure your content and optimize the context of your topics. Include the elements we've discussed to improve time on site and improve your User Signals.
Keywords. The studies continue to reflect the decreasing value of keywords as a stand alone SEO practice. Keyword and phrase optimization is important, however, its importance is favored when it is in the context of highly-desired, high-relevant, well-structured content. Content relevance is much more important than keyword optimization alone.
Keywords in Internal Links. Corresponding keywords within internal links has a positive effect on SERP when good internal link structure is emphasized.
Keywords in External Links. The main keyword for which your page or site is ranked should not be linked to an external page – this gives the page to which it is linked higher relevancy.
Readability scores are becoming an ever-increasing factor in SERPs. The top 10 ranking pages have a score of approximately 76. Your word processing application may have a Flesh-Kincaid readability analysis or you can use this free CheckText.org tool.
Proof and Relevant Terms. Proof Terms are words that should naturally be included in the topic of the content. 78% of thie high page rankers use proof terms. Relevant Terms are words and terms that are related to the content. If you were writing an article about dogs, you might include words like veterinarian or leash. About 49% of the top 30 sites had Relevant Terms present in the content of their highest ranking pages.
Number of Backlinks. Correlating with the highest ranking pages are a significantly higher number of backlinks than competing pages.
Referring Domains. The Home Page of many popular brands naturally have referral links to them. Brand awareness coupled with excellent content result in legitimate backlinks that have a positive effect on your page ranking. Strategically positioning your domain as a brand with valuable content will help with the development of good backlinks.
Current Content Ranks High. Web pages that appear in the middle of the first SERP page contain the most links from news domains. This correlation makes it easy to naturally conclude that fresh, current content ranks highly.
Aged Backlinks. Web pages that rank in the top 1 – 4 position have older backlinks.
We use many off-site SEO strategies to give your web pages extra boost power. Your website and your online goals determine which strategies are best for you and in what order they should be implemented. Some of the common off-site SEO strategies are:
Conversion Rate Optimization
Local SEO
International SEO
Off-site Content SEO
Measuring Success
When we begin to implement your SEO strategy, we'll set up multiple analytical tools and software so that we can see exactly how your site is performing across all of the algorithmic factors that make up SERP.
Keeping up with Search Engine Requirements
SEO is like the weather. It is ever-changing. Our SEO experts spend significant amounts of time learning and staying abreast of changes before they happen. The world wide web is in a constant state of flux and search engines continue to develop better ways of delivering the content and sites for which visitors are searching.
Search engines are in the business of providing visitors with the information for which they are searching. If they fail to do so quickly with little effort required by the searcher, their customers – your customers – will go to a competitor in search of better results.
Twenty years ago, if you were were a business and you wanted to be found, you had to pay for an ad in the Yellow Pages – a printed directory of local businesses that subscribed and paid for an ad so that they could be found. A small ½" x 1.5" black and white ad in a medium sized city started at approximately $500+ per month. If you didn't have a Yellow Page ad, you weren't considered to be a credible business.
Twenty years later, that printed directory is essentially a search engine results page. If you want to be found by your target audience, you have to hire the services of a SEO expert to implement the technical on-page factors that allow your site to rank close enough to the top for your customers and visitors to find you.
If your SEO provider isn't familiar with the factors and techniques that are yielding the highest results today, your site is declining in the SERPs. Declining rankings are expensive.
Perhaps you decided this is all so confusing and overwhelming, that you decided SEO wasn't for you.
Consider this:
The cost of not showing up in your buyer's search query
The value of the buyers you lose when your competitor out ranks you
Ready For Your Best Year Ever?
We are a team of business and creative experts with one thing in mind –
Increasing results – more visitors, leads, conversions, clients.
And a lot more online revenue and profit.
Connect with us.
Let's see what is possible.
Increase targeted traffic, leads and new customers
We'll analyze your website, SEO and inbound marketing strategy and initiatives.
Our complimentary analyses and report identifies quantifiable and actionable opportunities to improve targeted traffic, increase conversions and new customers.