Hi there. Here's your complimentary Buyer's Journey Template!
Want to see how your site is performing?  Get our FREE comprehensive SEO and Website Audit.
We'll tell you how you are performing against your competition and we'll give you specific strategies to improve your online performance.
You'll learn how to increase your rankings, your traffic and your leads!
Complimentary Analysis & Consultation
FREE Website, Inbound Marketing & SEO Analysis
Get More Traffic.
Get More Leads.
Get More Customers.
Free Website, Inbound Marketing & SEO Analysis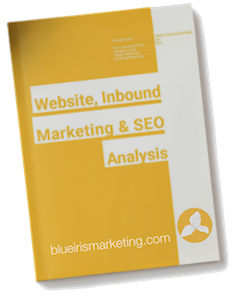 Our free analysis and strategy plan will provide you expert advice so you can improve your website's performance immediately.
One of our website and online marketing strategists will evaluate your current website to identify actionable ways you can get more traffic, leads and conversions from your website.
Some of the important performance elements we will analyze:
Mobile friendly – does your website pass Google's mobile requirements?
Website design – is the navigation intuitive and does it make it easy for your visitors to find what they are looking for?
Technical aspects of your website – is it SEO friendly or is it causing issues with your search engine rankings?
Search engine optimization opportunities – we'll identify opportunities to improve your search engine rankings
Competitive analysis – How is your website performing against your competition and what are the opportunities to outrank and outperform them?
We'll analyze many more details to identify every opportunity possible to improve your website's performance.
If you are considering launching a redesign project, this report will provide you with the framework to develop a precise Scope of Work so that your proposals provide the specific details you need to accurately compare them to one another.
Complete the form to the right so that your strategist has all the information needed to conduct the analysis prior to the strategy call.
Is your website outperforming your competition?
No risk. No obligation. No credit card required.
Order Your Free Analysis Today!