Website redesigns are a necessary evil; however, if you don't do it properly, you'll be committing SEO suicide.
Website Redesign is Important – How to Avoid SEO Suicide
Keeping your website up to date and providing for your customers' buying needs is necessary if you want your business to grow. Your website the front door to your business and your communications tool. It's also your best salesperson, so maintaining the freshness of your website design, features and user experience is a must.
There are many reasons you may have to embark on a website redesign. You want to rebrand, perhaps your site is not device responsive or maybe you need to change your website platform. Whatever the reason, redesign is not as easy as reproducing your existing pages or creating altogether new web pages on a new site.
A website redesign requires a great deal of pre-development analysis, time and effort. When done correctly it can certainly provide a substantial return on investment the form of new leads, new customers and increased client retention.
Search engine optimizing your website takes a lot of time and energy as well – especially if it is done properly. It is crucial to take the necessary precautions regarding SEO during your website redesign. The last thing you want to do is kill all of your hard earned ranking results, domain authority and page authority you've achieved so far.
Important Steps to Preserve your SEO Juice
The following tips will help you redesign your site and keep your SEO juice:
Content Audit
In the process of a website redesign, content migration and SEO must be a priority. Not taking content migration and SEO into account during your website redesign can result in a significant decrease in traffic to your new website after launch, possibly taking months or years to rebuild.
Preparation for content migration includes four steps:
1. Manual crawl.  Screaming Frog is a web crawler you can use to crawl a website the way a search engine does. It allows you to quickly analyze and audit a site from an on-site SEO perspective.
*VIP* Conduct a manual website audit.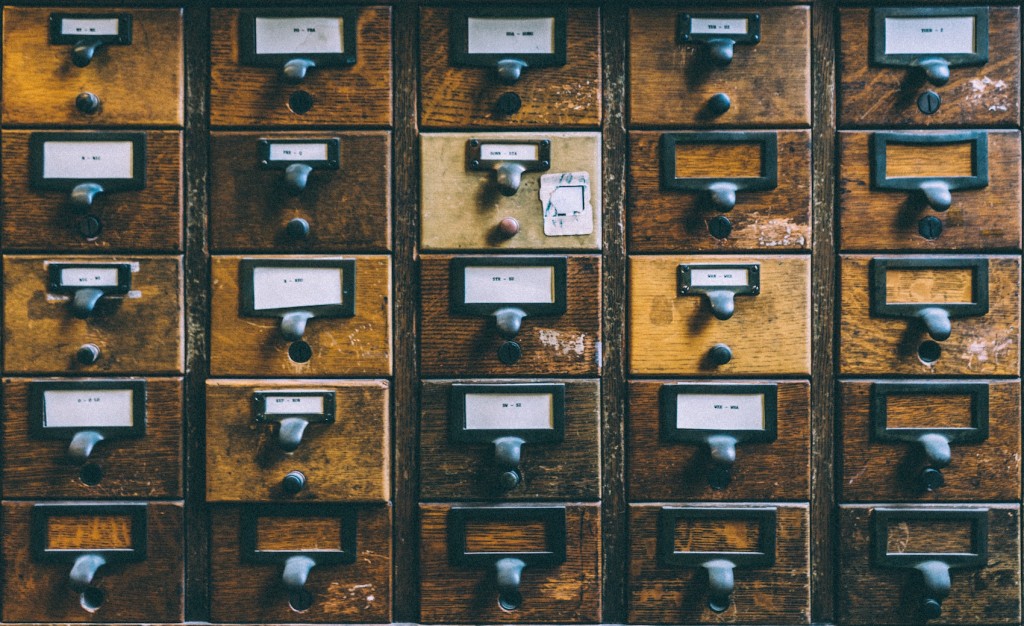 2. Identification of Google Index Problems.  Indexation issues include duplicate content and thin/poor content. This is the type of content you don't want search engines to crawl and index on your new website. You can identify indexation problems by typing "site: yoursite.com" in the Google search field. If Google has indexed more pages than your website actually has, it probably means that you have duplicate content somewhere on your website. However, if Google has indexed a significantly lower number of pages that your website has, it means that Google is having trouble accessing your website for some reason. You can check your Index Status in Search Console.
*VIP* Fix Google index issues before the content migration.
3. Identify High-Value Pages. During the website content audit, you will be able to identify critical issues and the high-value content that you will want to keep. The goal of the migration process is to preserve the content that is performing well (high page authority, high-value backlinks, high-converting pages, pages with likes and shares, etc.) and delete the pages with thin or duplicate content. You'll probably also identify some low-performing pages that can be improved and optimized for search engines.
*VIP* Create another spreadsheet with the URLs and content improvement notations for pages with opportunity.
4. Creation of your Current Website's Existing Pages and Posts Inventory. Screaming Frog can very quickly pull out data regarding broken links, meta-data, URL structure, descriptions, titles, temporary and permanent redirects, etc. from your current website. It is very important to organize that data in spreadsheet because it can help you understand what you need to do on the site.
*VIP* Create an inventory spreadsheet with all of the new and updated data prior to starting your website redesign.
301 Redirections
If you change URL structure during your website redesign, you need to inform search engines that the content has permanently moved to a new location. You can do that by using the 301 redirect code. With 301 redirects you are signaling to the search engines that the pages of your new website have similar content and it is safe to assign the same rank as the old ones. Keep in mind that every page should have a 301 redirect set up. If there are too many pages to do this manually, then do it for the most important and most visited pages. This code will also prevent people from getting a "Page not Found" error when they try to follow old links to pages on your old website.   
*VIP* Setup 301 Redirects for every page.
Backlinks Audit
Backlinks are one of the most important Google ranking factors. The number and quality of backlinks is crucial for determining your position in the search engine results page. A website redesign is a great opportunity to clean up your backlink profile. You can do that by removing the spammy links that point to your website and retain the high-quality backlinks. By running an inbound link analysis, you will understand what pages have high backlink value (also known as link juice) and what backlinks or pages can be safely removed.
*VIP* Conduct a Backlink Audit; remove spammy backlinks and preserve high-value backlinks.
Image Optimization
Images can provide a great visual effect and context to your website content. However, very often designers and developers overlook the fact that Google uses page load time as a factor in its ranking algorithm and forget to reduce the size of selected images.  Be sure your images are properly sized and compressed. Also, the only way Google can identify and index the image is by reading the text associated with it
*VIP* Optimize your images properly. Include keywords in the image file name and provide an SEO keyword-rich and relevant alternate text (alt text) in the provided field.
Mobile Friendly Web Design
According to Google, having a mobile friendly or responsive website has become one of the most important factors in maintaining your search engine optimization ranking.
All websites must either be responsive or have a separate mobile website domain that is optimized for displaying correctly on mobile devices, or they will be penalized by Google.
Mobile web searches have surpassed the number of desktop searches since early 2016. Mobile search is rapidly increasing and it has a massive impact on your business. If you are not able to provide an excellent user experience, users will lose interest and look for what they need elsewhere. This can ruin your business by generating low-quality traffic and increased bounce rates. If your website is not mobile-friendly, you'll definitely want to get a website redesign immediately.
*VIP* Your website redesign must be a mobile-friendly, responsive design and it must follow the current Google Web Master best practice guidelines.
Allow Search Engines to Crawl your Website
One of the most common mistakes after launching a new website is not allowing search engines to crawl it. This usually happens when the web developer uses robots.txt or firewalls in the early stages of website redesign to block the search engine crawlers and forgets to update the files when the website goes live. In order to maintain SEO ranking for your new website you need to make sure that search engines are indexing it correctly.
*VIP* Allow Search Engines to crawl your new website and resubmit your XML sitemap to search engines. Check your Google Search Console to confirm your pages are indexed.
Getting Your Website Redesign Started
Launching a new website without committing SEO suicide or negatively affecting your user experience can be quite an undertaking. Following these steps and working with an SEO expert and experienced developer can ensure that all your hard earned search engine rankings are damaged.
Ready to ensure your website is capitalizing on every opportunity to increase site traffic, leads and conversions?,
We'll be happy to provide you with a FREE Website and SEO Audit.
---
---
If you plan to use your website to create inbound business opportunities, you might want to consider a new approach to website redesign. We call it Growth Driven Design.
Growth Driven Design takes a different approach to redesign. Your website should be ever-fresh. Your content should be continually fresh. The pages of your website should be continually optimized according to performance data to ensure maximum lead generation is occurring in real time. Growth Driven Design is the practice of producing a high-performance, lead generation magnet.
It starts with your core pages, which reduces the development and launch period. Using data that is developed after launch, these core pages are continually tweaked and modified until they are at peak performance. In addition, in real time, your website is in a continual state of evolvement. New pages are developed for your various buyer personas. Calls-to-Actions are refined for ultimate performance.
Rather than pay one huge lump sum to create a whole new site (traditional approach), you have an ongoing growth driven design that is producing new leads and customers that you pay for in recurring payments.
Growth Driven Design turns your website into conversion focused inbound marketing machine that outperforms your industries best sales person.
We've written a FREE ebook to help you decide if Growth Driven Design is right for you.