As we begin to wind down to Q4 2017, four important SEO categories are emerging and you need to focus on them.
Mobile
We know mobile marketing is the main focus. At last check, we found that approximately 71% of search is conducted on mobile devices. That's pretty profound.
Mobile surpassed Desktop half way through 2013.
If you aren't reaching your audience – in a way that is satisfying to them – you are losing business.
This Ofcom 2016 study reveals the type of devices people had in their home and what they used at home or elsewhere. Amazingly, mobile ad spend is still not keeping up with mobile media use.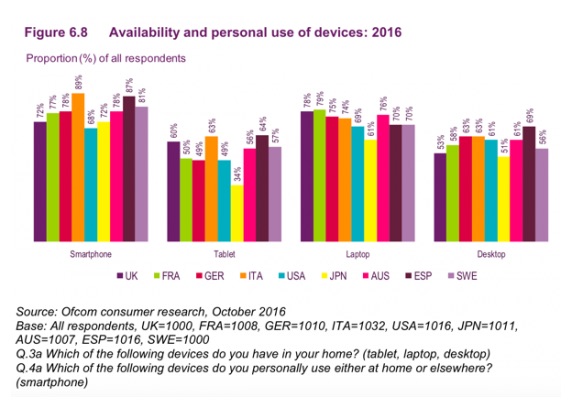 Flurry Insights conducted a study that reveals that of the time we spend on phones, 92% of it is spent using apps.
Map Apps, like Google Maps, are now being used as geographical search engines. Once intended to provide directions, we now use them to learn the most important information about a business.
A quick map app search reveals the business's:
Customer satisfaction rating
Reviews
Phone number
Website URL / link
Address
And, yes… directions and more
Social Searches
You've probably discovered that within your favorite social channels, you are able to search for your friends, brands, content, location and detailed information. Your buyer groups are using these channels to find product and information they want and need.
Optimizing content with social search in mind is important. Your competitors are likely already doing this!
Voice Search & Digital Assistants
As accessing information gets easier and faster for consumers, optimizing your content so that yours is provided on these vehicles gets more challenging and requires greater understanding and investment.
Just like mobile phones, search engines and voice-activated assistants have evolved very quickly. I remember when my mobile phone went from being a phone for convenience to being an intricate part of managing my day effectively… then managing my life completely.
We've gone from carefully typing in a well-prepared keyword phrase into the search engines to get the information we are looking for in the first 2 or 3 pages to asking a digital device to tell us a specific answer, setting an appointment, even ordering our groceries.
Our phones, watches and personal assistant devices are now voice activated. In fact, just the other day, a commercial came on and suddenly Alexa was ordering dog food! I don't even have a dog!
From Google Now, to Cortana, Amazon's Alexa to Apple's Siri our voice activated assistants are ready to provide you with what you need and want by simply stating their name and your need or question.
Will your restaurant or grocery store rank highly and well enough to get a piece of the voice search business?
Message Apps
There is a plethora of messaging apps. Facebook's messaging app helped many people connect through the 2017 Hurricane Season. People you love and whose current phone number you no longer have were able to be connected through their private messaging app. The same is true for Twitter and other messaging apps.
Every day on-site chat, bots, and even Slack enable buyers to ask quick questions and get quick responses that turn into new business.
In a world where immediacy is expected, messaging apps are critically important to connecting and closing that next client.
As answers, information, products, services and solutions are more easily placed at your fingertips, our world as businesses and marketers gets more complicated.
Is your SEO team keeping your brand at the top of the search engines, messaging apps, voice assistant responses and social searches?
If you aren't certain, we'll analyze the state of your SEO for free. We'll provide you with a complimentary audit and report that will let you know exactly what you can do to improve your rankings, traffic and conversions.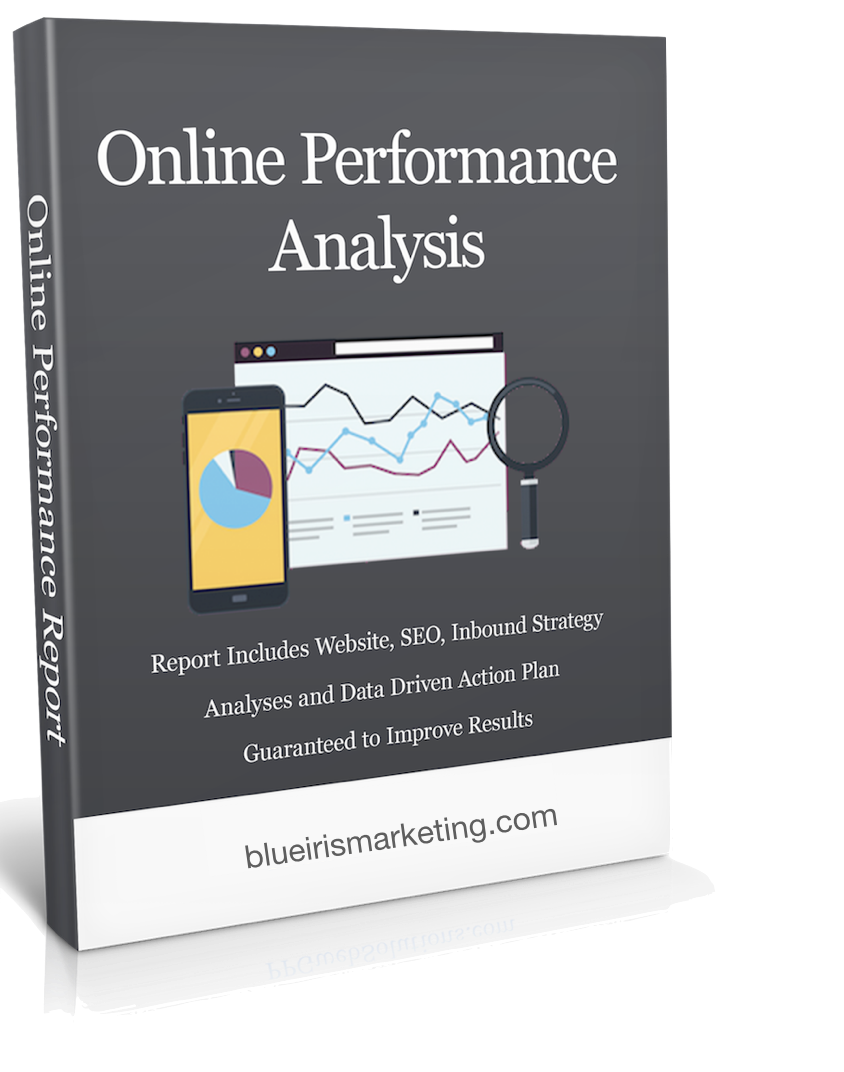 Using data-driven analyses and research, we will conduct a thorough performance audit of your:
Brand Performance
Inbound Marketing Strategy
Search Engine Optimization
Competition
Website
Social Signals
Domain Ranking and Rating