As we've reported many times, what is important in the world of SEO, can change pretty quickly.
In this article, we discussed the importance of building your SEO strategy on a strong, longer-term future-looking foundation. Future-proof planning involves protecting yourself or your client from Google Penalties and losses into the future.
Google implements more than 600 algorithmic updates annually. As a result, you need to keep your finger on the pulse of what is important today and how your current strategy affects your SEO future.
2017 Google Search Engine Algorithm Updates
Real-time Algorithm Update
Let's start here. As I write this, there is an algorithm update in progress. All the SEO tools (Mozcast, SER Metrics, Algoroo, Advanced Web Rankings, Accuranker, Rank Ranger and SEM Rush) are going bonkers. It's been speculated to involved featured snippets, but it doesn't look like that's what it is.
Sites are getting hit across the board. In addition to results pages that were showing featured snippets. RankRanger is asserting this algorithm began on May 12th and that it has not had a major impact on rankings. However, SEMrush says that according to their data, some of the volatility might be explained by the drop of featured snippets from the search engine results.
There are reports from many people that their sites are suffering significantly. Fortunately, the effects are not like the Panda, Penguin or Fred. SEMrush Sensor shows high activity for US rankings changes on:
May 23, 2017
May 17, 2017
May 12, 2017
May 3, 2017
5 Dates in April 2017
@glengabe and @namery believe this is a core ranking update that is focused on quality.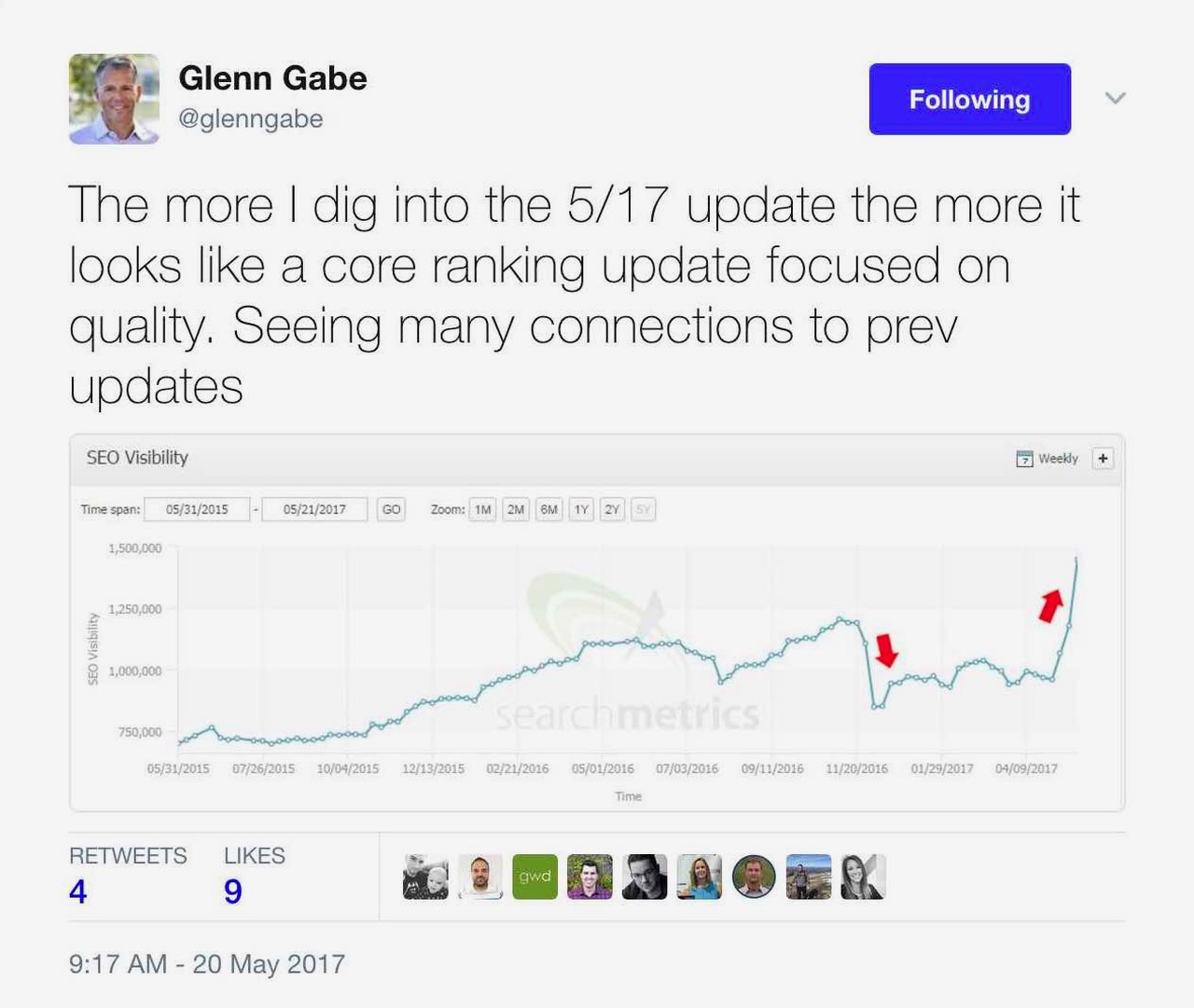 Furthermore, they are seeing this on e-commerce sites that had nothing to do with featured snippets.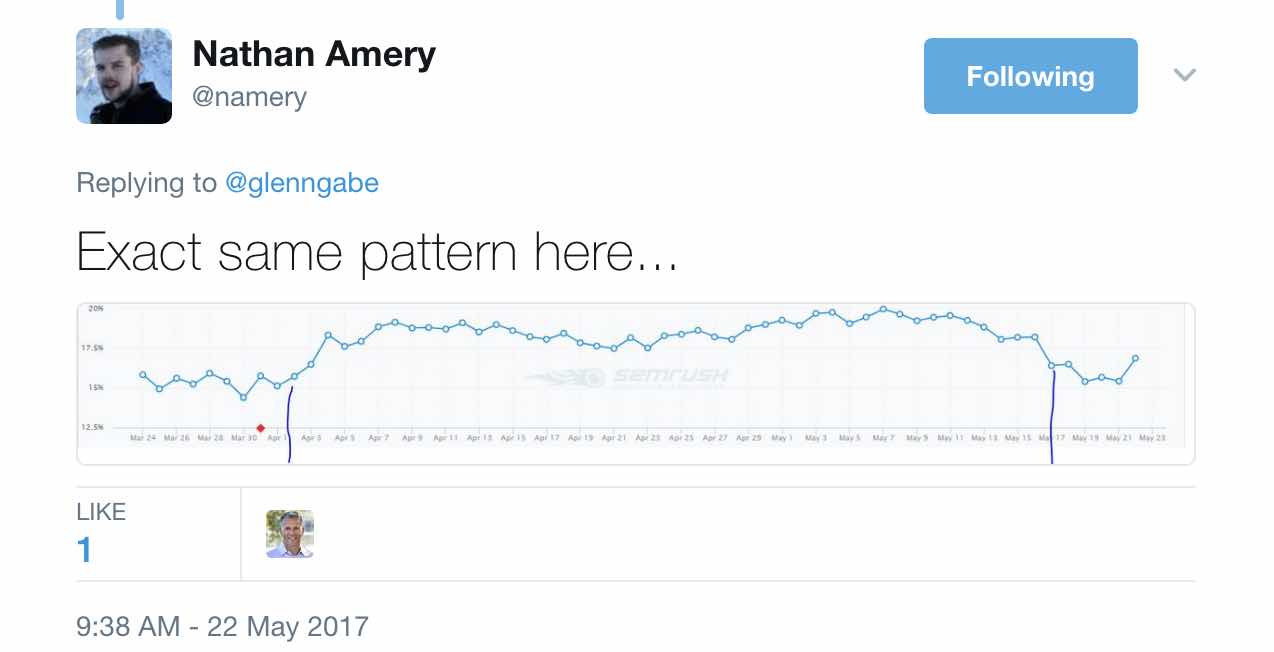 There are reports that this has had a significant impact on major retail sites. SEMrush's data shows that HomeDepot.com was hit really hard. Amazon.com traffic is down about 10% during this period.
Panda Algorithm
Google's Panda algorithm takes into account site quality and architecture. It seems to be a quality assessment algorithm. It is essentially a search filter that is intended to prevent low-quality sites from making it into search engine results.
Penguin Algorithm
This major update came in successive roll outs, with the final one being said to have occurred in October 2016. Penguin is an algorithm intended to "catch" sites that were using spammy backlinks. Ultimately, it devalues links rather than assessing punitive consequences. It updates in real time, all the time.
Most white hat SEOs like this algorithm because it rewards sites with content developed and optimized with the customer in mind. Customer-first (rather than manipulating content and links for ranking purposes) sites should enjoy the results of Penguin. Spammy sites, not so much.
Fred Algorithm
Fred came on the scene in March 2017 in a sort of mysterious way. Google was slow to confirm it. Ultimately, it was intended to affect low-quality sites with low-value content. It also targeted sites that were low-content and ad-heavy.
2017 Google Algorithm Update Lessons
It is easy to see that Google is serious about high-quality, highly-relevant, customer-centered content, backlinks, website quality and site architecture.
They want website owners, SEOs and marketers to focus on making their targeted visitor very happy. Remember, the goal and mission of Google (and other major search engines) is to provide their searchers the highest-quality results at the top. If searchers aren't happy, Google's  not happy. Their customers will try Firefox or Bing or Safari until they get what they want.
Google isn't going to let this happen.
You can't go wrong by providing your client with exactly what they need at every phase of their buying journey. Your content should fulfill every level of need they have in every phase. Take a peek at this how-to article to develop the exact content your buyer is looking for as they navigate their way through the Awareness Phase, Consideration Phase, and the Decision Phase.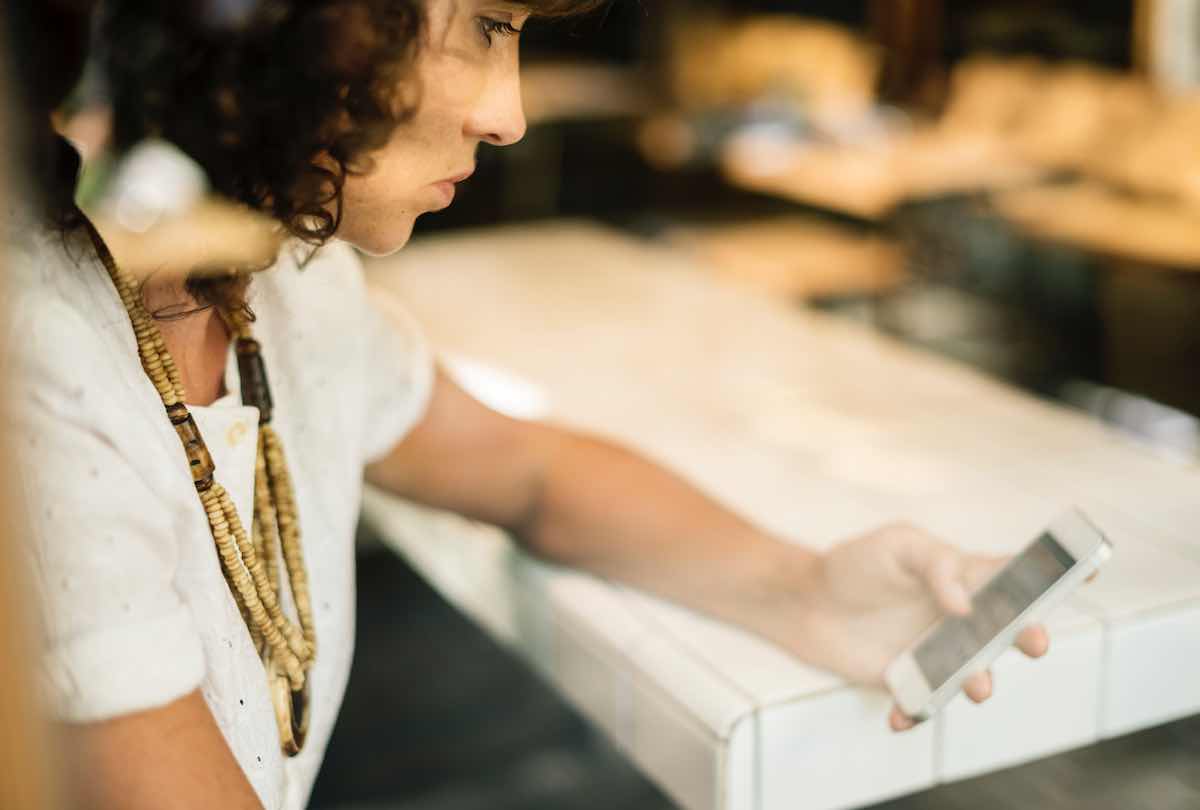 Mobile-first Indexing
A mobile-first index is said to be one of the biggest changes Google has made – correction – "will make." If it is like Penguin, it may take longer to launch than they would like for it to.
What is the Mobile-First Index?
Almost two years ago, Google revealed that more than fifty-percent of searches occur on mobile devices. The mobile-first index will change the way Google indexes content. Google has always indexed the desktop version of content, which then affects how the mobile content ranks. When this new update rolls out, Google will rank a website based on the mobile site.
As you can see, Google's top priority is for searchers to get what they want, nearly instantly. If your mobile site isn't delivering a supreme user experience, your desktop and your mobile rankings are going to take a beating.
Get your website in order, folks. Once this happens, it will turn the late comers upside down.
Many experts believe this update could take place at the end of 2017.
Are you ready?
Mobile Interstitial Penalties
What the heck is an interstitial? Essentially, it is a friggin' pop-up. Don't you hate it when you are looking for something and a big honkin' pop-up jumps out and covers everything? Sometimes you cannot even navigate away from it because it is developed so poorly.
As a society, we are becoming ad blind. Marketers are doing everything in their power to get their ads in front of you. Google says no to sites that obstructs visitors from a high-quality user-experience.
SEO: What is Important?
In a phrase, "high-quality, user-experience." Your site must be or provide:
mobile-friendly
easily and intuitively navigable
high-quality, highly-relevant content that is exactly what your targeted visitor is looking for
Your site must not be or have:
Spammy
Low-quality, low-relevancy backlinks
Ad heavy
Poor site architecture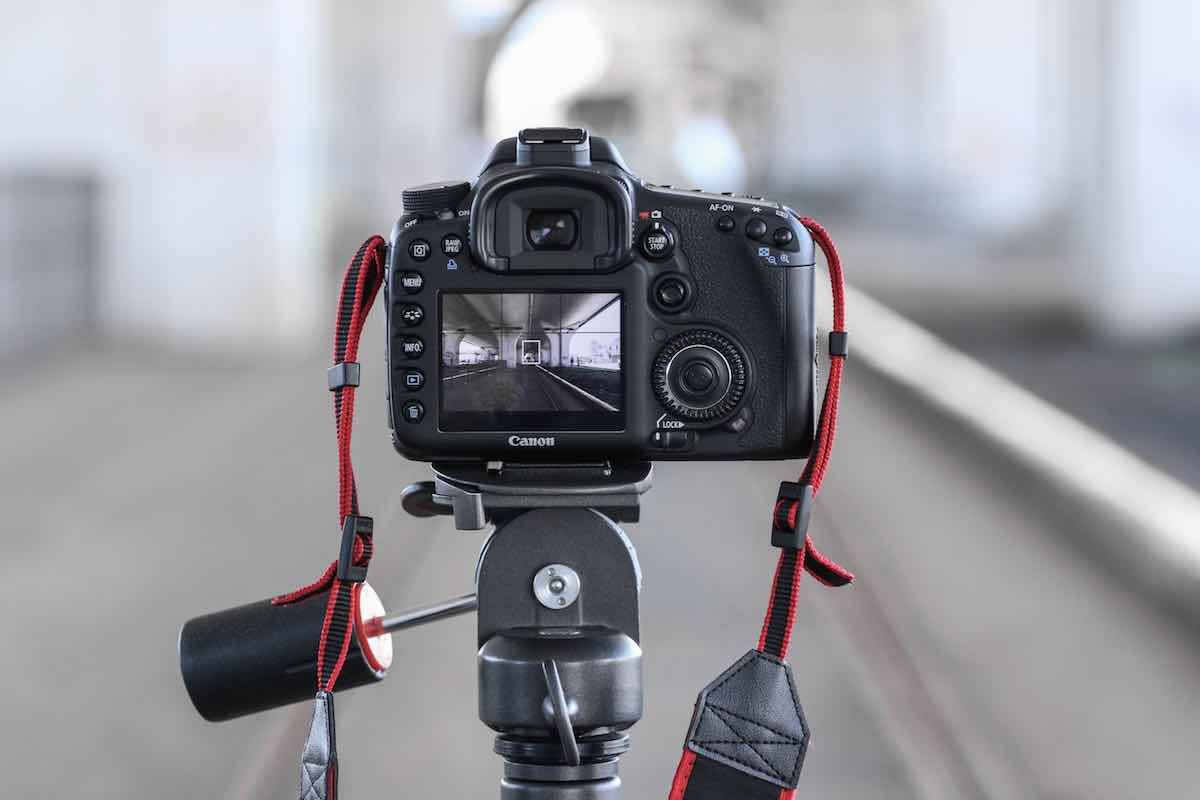 SEO: What You Should Focus On Today
At the risk of being redundant, you want to focus on:
Providing high-quality, well-written, well-researched, well-optimized, keyword phrase rich content your targeted buyer needs in each phase of their buying journey
High-quality content attracts high-quality, highly-relevant, high-authority backlinks
On-page technical optimization
A strong, future-proof, white hat, off-site search engine optimization strategy implemented by a trustworthy SEO expert
Creating well-developed, well-researched content-driven campaigns your targeted buyer persona cannot resist
How We Can Help You
Step One:
The first step is to get a solid, comprehensive website and SEO analysis. This will help you see clearly what you are doing well and what you need to shore up.
Step Two:
Work with an expert to create a strategy that will get your site performing like it should.
Step Three:
Get it done. Google isn't messing around with these algorithm updates. Many serious businesses will be left behind because they don't understand how these changes are going to affect them.
Will you take the lead and capture the visitors interested in buying your solution or will you fall behind?
It's either you or your competition. It's up to you.
We'd love to help you.
Step One above is FREE. Click the report image below and let's get started.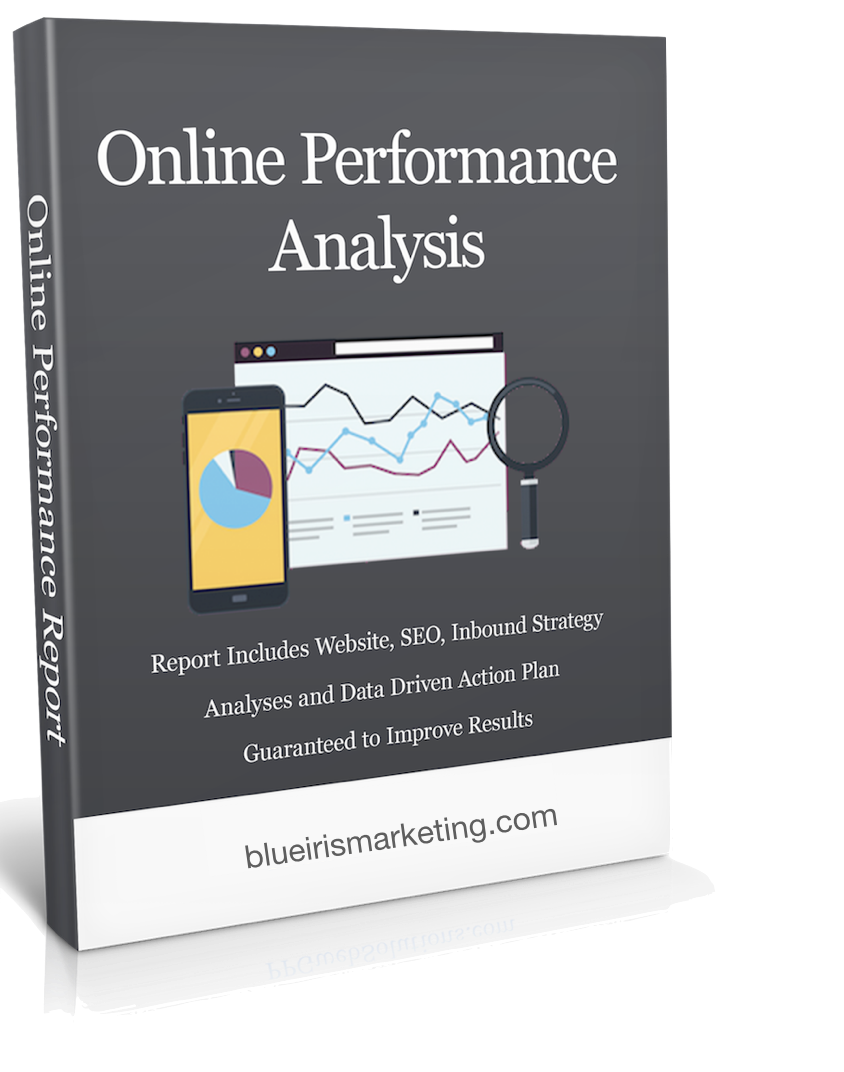 Using data-driven analyses and research, we will conduct a thorough performance audit of your:
Brand Performance
Inbound Marketing Strategy
Search Engine Optimization
Competition
Website
Social Signals
Domain Ranking and Rating