Whether your buyers are in the top, middle, or bottom of the marketing funnel, it is important to understand how to optimize your marketing efforts. Guiding your prospects through the buyer's journey requires time and planning.
In this article, we'll show you how to drive traffic to your site. We'll show you how to develop a marketing strategy for buyers who are in the decision phase of the buyer's journey.
Download the inbound marketing template bundle so you can take notes along the way.
What is the decision phase?
A prospect in the decision phase has journeyed through the awareness phase and the consideration phase. A buyer in the decision phase is looking for the best solution and the vendor they want to do business with.
After completing the search for vendors offering the services they need, buyers in the decision phase are also evaluating the pros and cons of each individual vendor. These prospects are ready to make a final decision. The next step? Shorten the list of possible partnerships.
Before we go too far down the decision phase road, let's look at the buyer's journey as a whole. Let's look at how you confirm your buyer truly is in the decision phase? It is important to be sure they are actually in the decision phase if we are going to convert them effectively.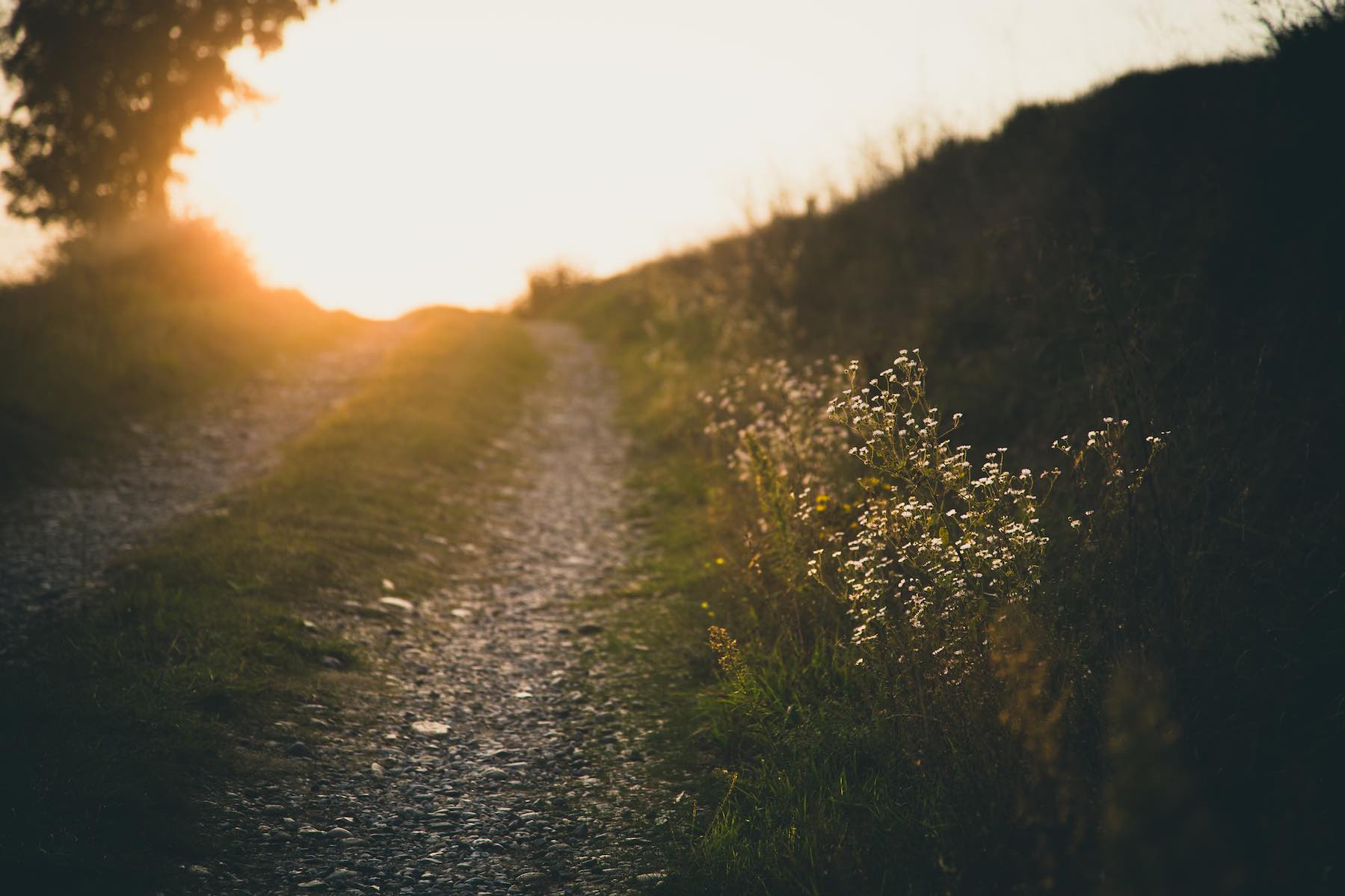 How do I figure out what stage of the buyer's journey my prospect is in?
Awareness Phase. A buyer in the awareness stage has identified there is a problem. Something isn't working, but they aren't sure what that 'something' is. The goal of buyers in the awareness phase is to pinpoint what that issue is. The research begins.
Consideration Phase. Once they diagnose their problem, buyers enter the second stage of the buyer's journey, the consideration phase. This is usually the "light bulb" moment. They have discovered and labeled the problem. Their question becomes, "what are the possible solutions?" These buyers start weighing the pros and cons of each possible "fix." The research continues.
Decision Phase. Once prospects have decided on what solution best resolves their problem, buyers enter the decision phase. Here, prospects are compiling a list of providers that can supply the solution(s) they need. These prospects are comparing vendors and the value they provide. Buyers in this phase start to see the light at the end of the research tunnel.
Delight Phase. When buyer has made their solution and vendor choice, they move into the final stage in the buyer's journey: the delight phase. These customers (no longer buyers) want to be impressed with your performance and know-how. They want you to help them get extraordinary results and provide them will killer customer service. Clients in the delight stage hope to cultivate a long-standing relationship.
Need more detailed information about each of the phases? We've written a ton of "How-to" articles and even provide our agency templates for you to use. Visit our blog; using the search feature, type in "buyers journey." All of our articles that speak to the various elements of the buyer's journey will appear. A great place to start is How to Create Content for Each Phase of the Buyer's Journey.
Having gauged where your prospect is within the buyer's journey, you are ready to do a little digging into their psyche. What are these buyer's thoughts? What are they contemplating? Remember, these buyers aren't looking at you as their only option.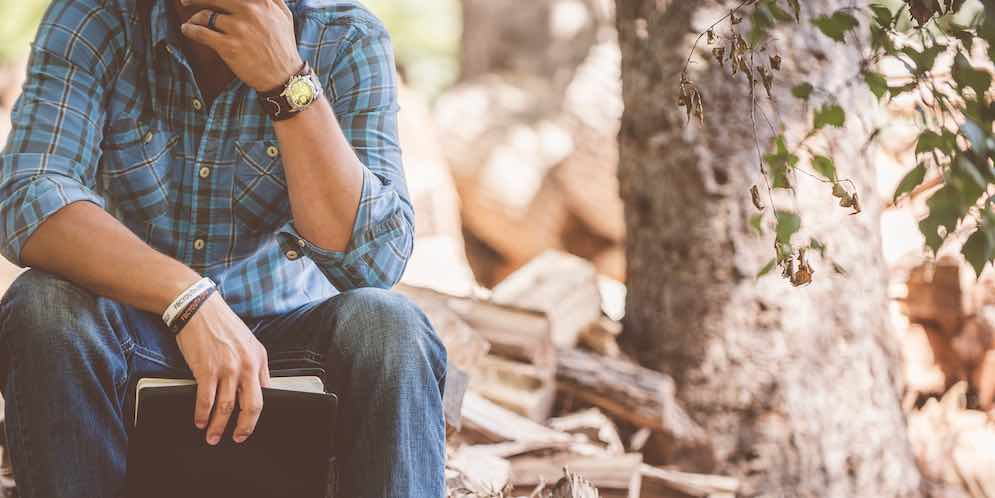 What are the thoughts a buyer has in the decision phase?
What will this cost?
What is the expected timeline before I see change?
How long will it take to implement a new plan?
Are results guaranteed?
What customer support do these vendors offer?
Buyers in the decision phase want to fully understand the components within their chosen solution. They are thinking about future preparation.
Here is where content creation comes into play. The point is to understand what your buyer is looking for and to create content that is relevant to them.
What are buyers looking for in the decision phase? 
Buyers in the decision phase have decided on their specific solution. Now, they are comparing competitors and the products they offer. They want to know what combination of both is their best value. They are looking for information.
Highlight why you are right for them.
Why are you different?
Compare the services and products you offer and provide relevant content about your brand.
Explain how your company is different from others.
Why should they choose you?
Will your solution provide greater outcomes on their behalf?
How will it do that?
Include information that also answers these questions:
How long will your solution take to turn their business around or solve their problem?
How long before your applied solution creates value?
How do you quantify the resulting value? Do this for them, because your customer doesn't typically know how to quantify the applied value of your product or solution.
What will your services cost them?
How are these services guaranteed to yield results?
How does your solution create competitive advantage for the customer?
What can they expect from you regarding customer service and problem resolution?
Be sure you are clear about what your buyers want to and need to hear about your product, including the implementation process.  Do some competitive research to see what your competition is saying to your buyers in each phase.
What web pages do prospects visit when they are in the decision phase?
Understand buyers in the decision phase are preparing to make their final purchase decision. Information about whether you have the best solution, do you offer competitive pricing and the quality of your brand have become the main focus.
Do you offer the best solution available?
Are your costs competitive with others who offer similar solutions?
Are your promised results and guarantee competitive?
How is your brand reputation?
About Us Page. Buyers in the decision phase will pay close attention to your 'about us' page. Your "About Us" page should create an intelligent and professional first impression for your visitors. Include information about the services you offer. Your buyers want to know you are qualified to help them. Study some of the best About pages for ideas.
Buyers also frequently review customer testimonials. Include reviews that show other customers have enjoyed a positive experience. Providing case studies and data will provide facts that many of your customers will look for.
Product and Service Pricing Pages. Product and service description pages will be extensively reviewed by decision phase buyers. Create content that easily breaks down pricing and parameters. You might even consider compiling a list of features comparing you to your competitors. Provide evidence that you are the ideal choice.
Design always matters. A great design can make the difference in your buyer reading the page or clicking away.
Keep in mind buyers in the decision phase want reassurance you are the best choice. They will review pages involving your customer support team, guarantees for services, and any others that help create confidence in your brand and your solution.
Buyers in the decision phase are at varying degrees of being purchase-ready. Leveraging real-time data, you can learn a lot about your prospect, what they are looking at and pass the lead to sales for immediate outreach.
What are the highest-converting offer types to use in the "decision phase?"
What keyword phrases should you use in your content?
When thinking of the keywords your buyer is searching for, consider the words and phrases they have in their head when they are in this phase. Decision phase buyers are comparing services that resolve their problems and pricing, while trying to identify quality providers.
Buyers are searching for vendors, products, and services that promise to provide the resolution they need. Combining your solution and unique buyer persona keywords, be sure to cover and include the following topics and keywords:
Product / solution comparisons
Product / solution literature/specifications/reviews
Pros and cons of product/solution
Product / solution test
Comparison of product/ solution vs competitor's product/ solution or vs premium and discount plans
Product / solution trial
Product / solution case study
Vendor / client case study
Vendor / client testimonial
Vendor vs vendor comparison
Be sure to do your keyword research so you can guarantee the highest search results and highest-volume traffic.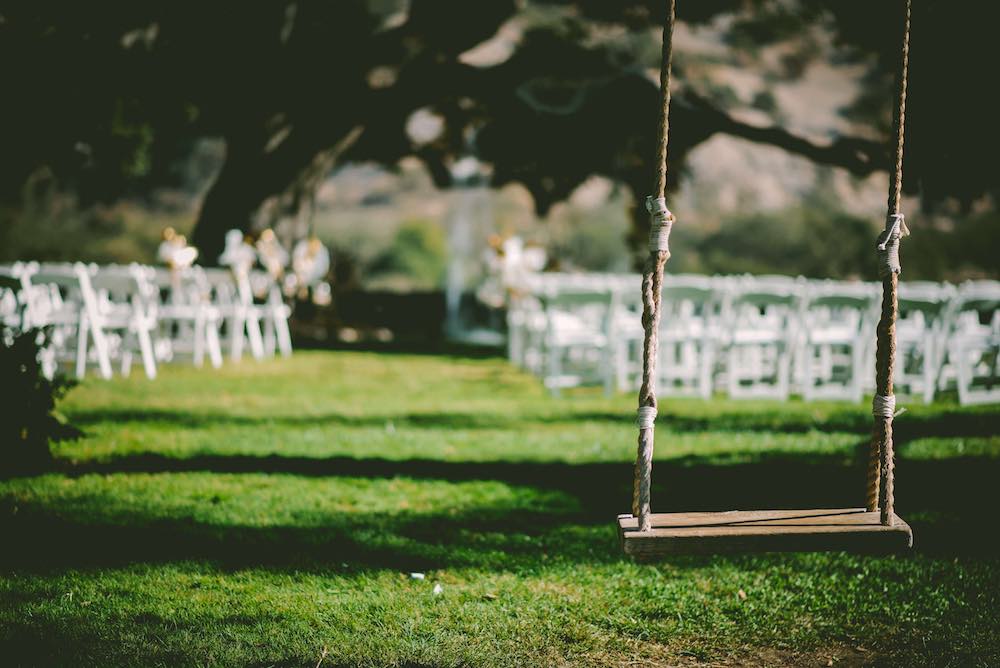 Where should you place these key phrases? 
Keywords and phrases should occur naturally throughout your content. They should be in your page titles, calls to action and meta description.
Page Title. Place keywords in your page and offer title.  This best practice will enable search engines to index your site and provide it in search results. Your page title is the first thing your prospects see in search results. Help your buyer immediately identify content they are looking for with accurate, relevant titles.
Using keywords in your post title. This will be the focus of your article and let them know you are the right resource for information.
Landing Page. Be sure to incorporate these phrases within your landing page copy. Optimize your pages to improve your rankings.
Call-to-Action. Your keywords should also appear within your CTA (and button copy, when possible). Be sure to create a concise, compelling CTA.
Email Marketing. If your buyer has opted in to receive information from you, include relevant keyword phrases in the email copy. Address a specific need and remind them of your value.
Consistency is key when marketing to buyers in the decision phase. Add these phrases to your email subject line. Your buyer will easily be able to decipher the purpose of the email.
URL. For SEO purposes, your URL is another key place to incorporate keywords.
Social Media Strategy. Identify the social platforms your buyer persona frequents. Social media platforms are excellent channels to market your content. Millions of people and businesses are active across social media. Include relevant keywords and CTAs in your posts.
What offer types perform best for prospects in the decision phase?
When creating an offer that speaks to a buyer in the decision phase, consider their goal. Buyers in the decision phase are trying to decide which vendor can help them resolve their problems and achieve the greatest outcomes.
Why not show them how you do it? After all, these buyers have all of the information, pros and cons, and details. Offer them an experience. Buyers in the decision phase will best respond to:
Free trials
Live demos
Consultations
Discounted services/coupons
Predictions of future revenue or sales expected
Short on Content? Recycle!
What is the best way to create good decision phase content? You can refresh or repurpose older content. Be sure to edit so that it aligns with the needs of the decision phase.
Refresh your highest performing pages and articles. First, take a look at what you have. You don't have to develop all of your content from scratch. Keep the concepts that include helpful phrases and relevant keywords. From there, upgrade the verbiage that is vague or isn't clear.
Now it's time for a facelift. Freshen your content with updated information. New facts, recent studies, or trending stories will best speak to a buyer in the decision phase. Your content should include trending data, as well. They want fresh everything. They want the latest data, results and information.
Create new or refresh your old offers. After refreshing your content, you're ready to create a compelling offer. Be sure it contains relevant, recent facts, stats and information.
Create new or refresh your old landing pages A landing page, (the page your buyer will be directed to after clicking on an offer link), is one of the most important marketing tools. Your landing page content should be so compelling that a buyer is prepared to exchange valuable information for your offer.
You'll find step-by-step help for recycling existing content, in Phase III of the article, The Buyer's Journey Content Strategy Roadmap, Five Steps to Auditing your Existing Content.
Pay close attention to the design of your landing page to best appeal to buyers in the decision phase.
What elements should be on the landing page of a decision phase buyer?
Offer. Always use engaging words and phrases that describe the impact or outcome your offer will provide. Your offer should provide the kind of content or promise that motivates your prospect to make a purchase decision.
Title. Develop a strong offer title. This is what will lead your prospect to your site.  Incorporate the descriptive keywords your buyers are searching for. This will help search engines include your content in relevant search results.
Concise, compelling paragraph. Provide a short paragraph that explains your offer. Describe what you are providing and why they shouldn't wait another second to download it. Case studies, product information, customer testimonials, and pricing sheets can be great downloads. They should be written to convert and formatted beautifully.
Bulleted Value Statements. Create irresistible bulleted impact statements. These are meant to get your buyer's attention. Break down the value of what you plan to offer them. This should be very compelling and should continue moving the needle toward the close.
The Call to Action. A CTA (call to action) and "submit" button is crucial to your landing page. This is your opportunity to persuade them to download your high-value offer. Make sure to include an "action" verb ("download your free trial") that makes the desired action obvious.
Form Fields.  Include form fields that provide you with the information you need to take the next steps or to fulfill the offer you are giving them. Never ask for more information than is necessary, as it results in fewer responses to your calls to action.
Search Engine Optimization. Be sure to optimize your landing page (and every page) so that it shows up in relevant searches. Here are Google's top SEO Ranking Factors to help you optimize your page.
Attracting Buyers to Your Landing Page. With your high-impact landing page optimized and launched, you are ready for your targeted traffic!
How to nurture the buyer through the decision phase and into the purchase phase?
Building a trusting relationship with your prospect is key. If your buyer isn't prepared to make the purchase, be sure to create processes to continue nurturing them. Remember, your continued efforts to provide them relevant information could influence their ultimate decision.
Offer unsure buyers information that helps them get their questions answered and increases their buying confidence. Include product comparison, company newsletters, updated product reviews, and client success stories. Keep the communication channel open with follow-up emails that add a personal touch.
Stay with your buyer for as long as they are on the buyer's journey.
How do I know when to pass a marketing lead to the sales team? 
The triggers for passing the lead to the sales team is different for every company. It may take you some time to refine the best triggers. Keep in mind, there are some universal truths. Think about the following questions. If you can answer yes to the following questions, consider passing your lead to the sales team:
Has this lead visited pages your team has flagged as "sales" ready?
Is this prospect visiting pricing or plan pages?
Have they requested to speak with a member of the sales team?
Ready to get started? Download our inbound marketing template bundle. It has every tool you'll need to start your first inbound marketing campaign.
Have questions? Reach out to me via Facebook, Twitter, Email, or even the old fashion way – give me a call.