The buyer persona is a detailed document that represents a specific buyer segment that your business serves.
Part I of our buyer persona series
What is a buyer persona?
The buyer persona, also known as a customer persona, is a document that outlines the various needs, goals, and observed behavior patterns of a segment of your real and potential customers.
This is the first in a series of 3 posts about how to create a detailed and powerful buyer persona that will transform your inbound marketing campaigns. We've provided a FREE Detailed Buyer Persona Template for you to download now.
Subscribe to our blog and don't miss a beat. Your campaigns will be transformed. I promise!
Why do I need a buyer persona?
The buyer persona document is developed to help you understand your customers better. Personas improve marketing effectiveness for every type of marketing you do; whether it is social media marketing, promotional ads marketing, content marketing, search engine marketing or any other marketing. Understanding and using buyer personas is also critical in sales, product development, as well as delivery of your solution.
When did buyer personas become popular?
The concept of developing and using a buyer persona was introduced in 1999 in order to help companies develop user-friendly products and services. To expand on the persona definition, they are, in a sense, holistic descriptions of your various buyer segments.
How do you create a good buyer persona?
The best buyer personas are actually rooted in the real personality traits of each of your unique groups of buyers. They are developed through research and by studying the personality and behavioral traits of existing customers and prospects in this specific base. A really good buyer personal development process includes surveys and interviews of the targeted buyer persona.
The buyer persona's importance is foundational in business and marketing.
Using a well-developed buyer or customer persona to direct every step of your marketing is so important that you could easily refer to an inbound marketing campaign as "Inbound Persona Marketing." Knowing the nuances of your audience at every phase of their buying journey is critical. Understanding their thoughts, fears, needs and risks at every level of the marketing and sales funnel will transform your new lead and customer acquisition. Possessing a clear understanding of your buyer persona for each specific group within your entire target market empowers you to allocate your resources most efficiently, providing focus, research, on point content and irresistible offers that are personalized to each persona.
Provide exactly what your buyer needs, right where they are, right now.
Magnetize Your Buyer to Your Landing Pages
How do I start using my buyer persona?
Develop or Refine Your Solution. Buyer personas drive product, service and solution development and refinement so that your solution meets the specific needs of each specific persona you serve.
Personalize Your Content and Collateral. The buyer persona drives your content and collateral development.
Irresistible Offers. With an understanding of how your specific buyer personas think, you'll create irresistible offers they will want to download. These offers will help move them through the buyers' journey and to the decision phase.
Persuasive Calls to Action. To entice them to download your offer, you'll use your understanding of their personality to develop persuasive calls-to-action.
Nurturing Emails. Once your buyer has opted into your blog or downloaded an offer (whichever comes first), they'll be added to your CRM so that they can begin receiving emails that have been personalized for their needs right where they are when they are receiving them. The intention of the emails is to nurture the customer through the buyers' journey.
Promotional Channels. With an understanding of your buyer personas' business needs, networks, associations and affiliations, you'll be able to promote your offers and content right where they'll see it.
Concisely developed personas help you develop personalized marketing collateral, identify the best promotional channels (social media, PPC, search engine marketing, video marketing, guest blogging, etc) and strategically design delivery mechanisms that speak best to your buyer.  Buyer personas help you overcome your biggest challenge, which is translating the unique value of your solution to each type of buyer you serve. When you develop your solution, your marketing and your sales collateral for each specific buyer persona, you will increasingly attract more of those buyers to your website and your landing pages. The obvious outcome?
Increase lead generation, close more customers and increase your bottom line.
How to Create the Perfect Buyer Persona
Creating Perfect Content with Buyer Personas
In a market teeming with fierce competition, there is not much room or time for making mistakes. If you are like most growth companies, you face tremendous competitive pressure and need to leverage every asset to gain competitive advantage. Be certain, your competitors are beginning to discover that a deeper customer understanding is the prerequisite for building a more profitable business. Buyer personas guide your product and service development.
Why Are Buyer Personas So Important?
Imagine investing time, money and resources into your website and online promotional platforms only to find your buyer isn't finding your content? Worse, you learn that it is because your content isn't speaking to them. It's not providing the answers to the questions they have right now. Worse, it isn't speaking to their unique needs.
Using the shotgun approach to writing content for your target market simply doesn't work. You have to write content for each customer segment. There can even be multiple buyer personas within a single client segment. Your content should read as though you are talking to that specific prospect in person. It should answer that buyer's questions, right where they are in their buying journey. It should provide a download to premium, high-value, highly-relevant content that helps move them through the marketing funnel.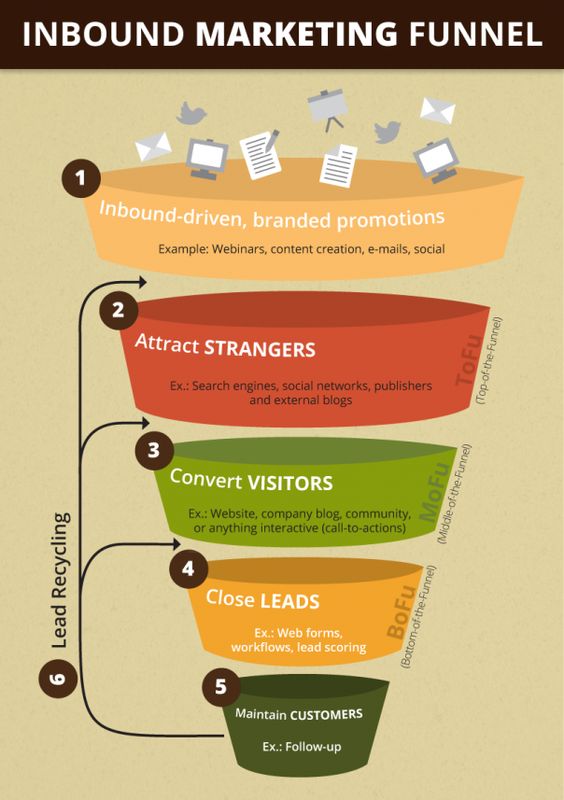 Am I suggesting you have multiple persona-focused landing pages for each product or service? Absolutely! It's almost like building a mini-site that talks to one single buyer persona – one unique group of buyers you are trying to attract, convert and delight.
The only way to get this right, is to do your research and develop an accurate buyer persona for each type of buyer you want to attract.
Before beginning a website redesign or marketing campaign, your buyer personas should be the key influencer in the design, navigation and content development to ensure each page is speaking to your unique buyer personas and delivering exactly what they need in each phase of the buyer's journey. Marketers, webmasters, programmers and developers should require your buyer personas right out of the gate to avoid making mistakes that cost you client opportunity and wasted development fees.
The Buyer Persona – Getting Personal
Buyer personas aid in every phase of your inbound marketing endeavors. The main objective is to gain a deep, granular, and personal understanding of each of your customer types. Learn as much as you can about your personas' educational background, career path, the industry in which they currently work, their job position, and other important details that are relevant to your specific personas. You'll also find that as you begin your discovery journey, you'll expand your template to include information unique to your buyer.
Uncover how they consume information and the types of internet content they frequently search. Answer these types of questions and more:
What social networks do they use?
How much time do they spend within social channels?
What information sources do they trust?
What types of organic search do they perform?
What are their views on ads and promotional material?
Shopping Habits
Another important persona habit you want to understand is their shopping habits. Learn how your targeted personas interact with vendors and understand more clearly the path they take and the questions they have as they get closer to making a purchasing decision.
Different personas have different buying experiences with your sales team.
Each persona likely spends varying amounts of money, requires unique processes and has different pre- and post-purchase requirements. Their need for your time and types of presentations can vary on the path to the final decision.
Understanding each buyer personas' process and requirements will increase your closing rate.
You can begin your research by taking a look at your different buyer persona customers and analyze their recent pre-purchase processes in detail. Learn how they engaged with your competition prior to purchasing with you. The analytical process varies in complexity for each type of business.
From Stranger to Delighted Brand Ambassador
Buyer personas are at the core of the inbound marketing methodology – the practice of attracting, converting, closing, and delighting your prospect and customer. The inbound marketing methodology is based on strategies and processes that turn complete strangers into website visitors, helping them evolve into leads, and finally, nurturing leads into customers; but it doesn't stop there. The inbound process isn't complete unless it is also catering to the needs of your customers through their entire customer life cycle. Once you've closed them as a customer, you'll want to have systems in place that convert them into loyal, repeat customers and brand ambassadors.
The second article will post later this week. We'll discuss how to leverage your buyer persona to increase your leads and your customer conversions right out of the gate. The third article will take a deeper dive into the elements of your inbound marketing campaign. You'll learn how to create irresistible content and campaigns. You'll also learn how and what to measure so you can continuously improve and increase customer conversions.
Start working on your Buyer Persona so you are prepared to take the next steps we'll present in the next article.