The ROI of inbound marketing consulting? HUGE.
Much like a fabulously made, well-researched, high-value, evergreen article. Publish it in 2017 and, with perhaps some small updates as time passes, it's still earning you leads and conversions in 2022 (that's being conservative in certain niche markets).
It's the same for inbound marketing. It's founded on a solid customer-benefit foundation philosophy that's been around for centuries, and it's not likely to shift for decades.
You've probably read and heard about inbound. It's the opposite of 'outbound,' which is advertising as we used to know it: tv and radio commercials, billboards, print ads.
Today ads are served on social media, where billions of people hangout for a good chunk of the day. And most of these ads aren't like 'traditional' outbound ads. Nope.
Less jingles and smooth baritones blaring a brand name.
More offers and visuals your audience can click and play.
Not just any offers and interactives. Real useful stuff your customer can't resist: free guides and kits, free ebooks and podcasts, free courses.
They're all elements of an inbound marketing strategy. And because inbound marketing is expertly optimized to be irresistible, you always get what you want. Your target audience responds accordingly: turning targeted leads into paying customers.
In a nutshell, the value impact of inbound marketing is the collective value of:
Visitors converted to qualified marketing leads
Leads converted to sales qualified leads
Your sales qualified leads turning into new customers
The lifetime value of your customers
The referral value received from your online exposure, loyal fans, leads and customers
The value is paved and returned from the top of the marketing funnel to the bottom.
Quantifying the Value of Your Inbound Marketing Investment
Some business leaders say that they have shied away from inbound marketing because they feel unsure of the return on the investment. They don't know how to measure it.
Smaller businesses try to do it themselves and that doesn't usually work out well. To do inbound well is time-consuming. Smaller businesses need to stay focused on what they know drives revenue. Inbound is better left to people who are very experienced and even certified in the various inbound tactics.
We've mentioned the SWOT analysis before.
Strengths are your business' core competencies. They can be leveraged for bigger wins.
Weaknesses are gaps in your strategy; areas that need to be resolved effectively so that all of your efforts work synergistically together to maximize your value potential, the value-impact and your return on investment (ROI).
Opportunities are areas you SHOULD harness and
Threats are worse than weaknesses. These could put you out of business if you don't make huge changes.
A well-developed inbound marketing strategy is driven by your goals and influenced by the SWOT results to achieve maximum performance and goal achievement.
How do you estimate marketing goals and ROI?
Let's say you or your boss wants to increase new client revenue by 20% over the next 12 months.
How much is that? If your small business earned you $300,000 last year, this year's goal (with the 20% increase) is $360,000.
How do you achieve that?
The best way to go about developing a high-yield inbound marketing strategy is to hire an Inbound Marketing Strategist.
Your inbound marketing strategist will take a deep and granular research and data dive into your business. In addition to analyzing the research and the data and the collaborative meetings with your company's leadership team, she'll evaluate your company's:
Strengths, weaknesses, opportunities and threats
Competition and perform a detailed competitive analysis
Market and industry
Unique market opportunities
Current online marketing efforts and initiatives
Successful campaigns and not-so-successful campaigns
Evaluate and quantify value gaps
Evaluate and quantify the impact of the most effective strategies, as well as the return on investment of those strategies applied in your unique environment
Sales and marketing alignment, information sharing, processes and systems for maximizing the closing rate of sales qualified leads
With all of the essential research, discovery and evaluations completed, your inbound marketing strategist will collaboratively consult with you to do the following:
Identify the most effective inbound marketing strategy
Prioritize and sequence the phases of your strategy
Identify your marketing key performance indicators and help you understand how to manage them for peak performance
Provide team training where it is needed to achieve your goals and grow the inbound marketing capacities of your internal marketing team
Maximize the results you can achieve with your agency partner, should you partner with an inbound agency to execute your new strategy
Maximize the return on your inbound marketing investments
This is the most effective route to creating a powerful inbound marketing strategy that will be based on the proper goals and yield the best results for your company.
Here's a down and dirty overview of how you drill down to identify your goal-related numbers.
Marketing Goal: Increase New Client Revenue Growth
Increase new client revenue by $60,000 within 12 months

(In addition to other measurable benchmarks, this goal would also outline milestones for increasing the number of targeted visitors and lead conversions per month. It would also include milestones and goals for marketing lead to sales lead conversions.)

Target Client: Average annual revenue
 $15,000
Inbound Marketing Goal: Number of new clients in 12-months
4
Once this information is identified, you back into these goals with the appropriate strategies that will yield the results you are looking for.
What are your conversion averages?
How many sales qualified leads does your sales team close every year?
How many marketing qualified leads does your marketing team hand over to your sales team every year?
How many qualified website visitors will you need each month?
How many qualified leads do you need to produce the required volume of sales qualified leads?
How many qualified sales leads do you need to pass to the sales team so that the net number of new customer conversions is achieved?
An inbound marketing consultant will work with you to answer these questions. If the alignment between your marketing team and sales team requires improved standards and processes, your marketing consultant can help you resolve the gaps here, too.
Quantifying Your Benchmarks and Milestones:
| | |
| --- | --- |
| History: Your sales teams close 70% of your sales opportunity leads per year | Marketing needs to provide 6 highly-qualified sales leads to your sales team |
| History: Your marketing team develops 50% qualified marketing leads per year | Marketing needs to develop 12 highly-qualified marketing leads to nurture to the sales qualified lead status and transition to your sales team |
| History: Your targeted marketing initiatives result in a visitor to lead conversion rate of 17% | Marketing needs to convert 72 qualified website visitors into qualified leads |
We use a comprehensive approach that is influenced by your unique data and history to identify the number of qualified visitors you need to drive to the site to support the achievement of your milestones and goals.
We used some pretty aggressive conversion rates in our example above.
Every company is different.
If you are a larger company in a highly competitive market or industry, with a larger annualized client value, the numbers are going to look entirely different even though the approach to identifying them is similar.
The Big Draw of Inbound Marketing
…is of course, the proven ROI of inbound marketing. Inbound leads are more cost-effective than outbound leads. The returns are easily trackable through direct campaign results and on-page analytics.
In Moz's summary of the State of Inbound, 60% of marketing goals are focused on MORE LEADS, MORE CONVERSIONS, and MORE QUALIFIED PROSPECTS. The opportunity landscape of outbound isn't ideal for any of the three goals.
Banner blindness: The average click-through rate (CTR) of display ads is 0.1%.
Eroding email engagement rates: Industry CTRs range from 1.5%–4.79%.
Skipped pre-roll ads: 94% of people hit the skip
Fragmented consumer attention: 77% of people watch TV while using another device.
Inability to track outbound marketing ROI: Marketers can easily track content performance and conversion with inbound.
High cost-per-lead for outbound marketing: Inbound leads are more cost-effective, with over 2x the marketers citing inbound (45%) as their primary source of leads versus outbound (22%) in 2014.
Low brand engagement: While outbound marketing interrupts consumers, inbound marketing attracts and engages prospects in an organic way.
Hubspot's The State of Inbound shows that the companies with the the highest marketing ROI focus on blogging, organic search, and content amplification. If you aren't getting the traction and results you need and you want to do this in house, you might consider working with an inbound marketing consultant.
Your inbound marketing consultant can work as an extension of your team or she can provide training so that you can improve your blog, keywords and content performance.
Neil Patel has 7 strategies for a good healthy ROI on your inbound marketing.
Pick 1-2 [social media] channels and design around them. Don't choose them randomly. Do the proper research to identify where your buyer persona or their team does their research, hangs out (at work or on their own time) and visits regularly.
Never stop updating. Be sure your updates are data-driven.
Never stop promoting. Use that data to refine your promotions and campaigns for better results.
Quality content is critical. Errors will result in diminished search engine ranking results. Spending too much time on things that don't matter will result in diminishing returns and profits.
Make certain your content meets the needs of your buyer persona at every phase of the buyer's journey. Monitor your competition to be sure you are remaining competitive. Tap into outbound marketing options.
Optimize your sales funnel.
Measure your content's effectiveness, performance and ROI. Improve. Repeat.
As you have probably already experienced, inbound marketing is no doubt necessary. It is the sales method of this era. If you don't think it is for you, you'll change your mind when your sales are dwindling and you cannot meet your corporate revenue goals.
We didn't' even touch on why inbound marketing is a non-negotiable. We've covered that ad nauseum on our blog. To find specific how-to advice, use the search field on our blog.
Are you ready to hit your company revenue goals through inbound marketing?
We're happy to learn more about your unique needs and goals and to help you identify the inbound marketing solutions you need, what it will cost and what kind of return on your investment you can expect.
---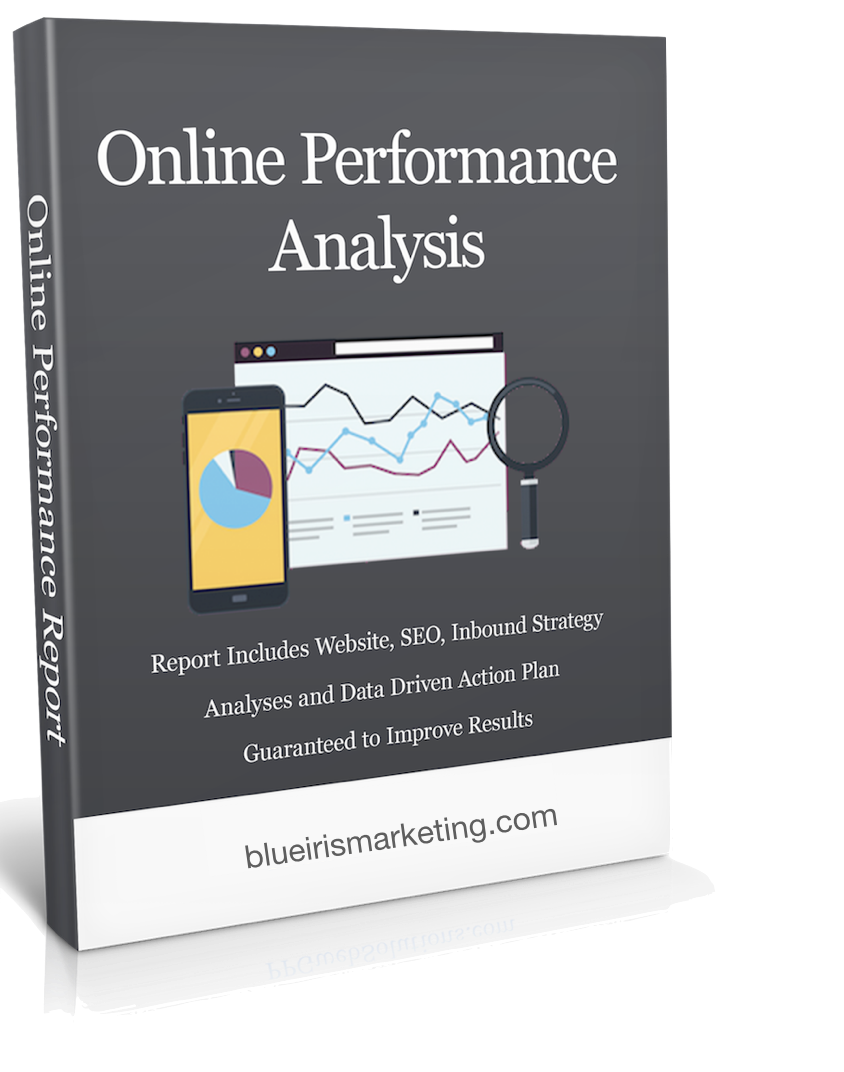 Using data-driven analyses and research, we will conduct a thorough performance audit of your:
Website Performance
Brand Performance
Inbound Marketing Strategy
Search Engine Optimization
Competition
Social Signals
Domain Ranking and Rating
---
Request A Consultation
---